(Re-posted here, Sept. 2014. Originally posted on Oct. 18, 2012, as a Facebook Note.)
Here's how I made the stew I posted a picture of yesterday (Oct. 17, 2012), plus bonus toasted pumpkin seeds.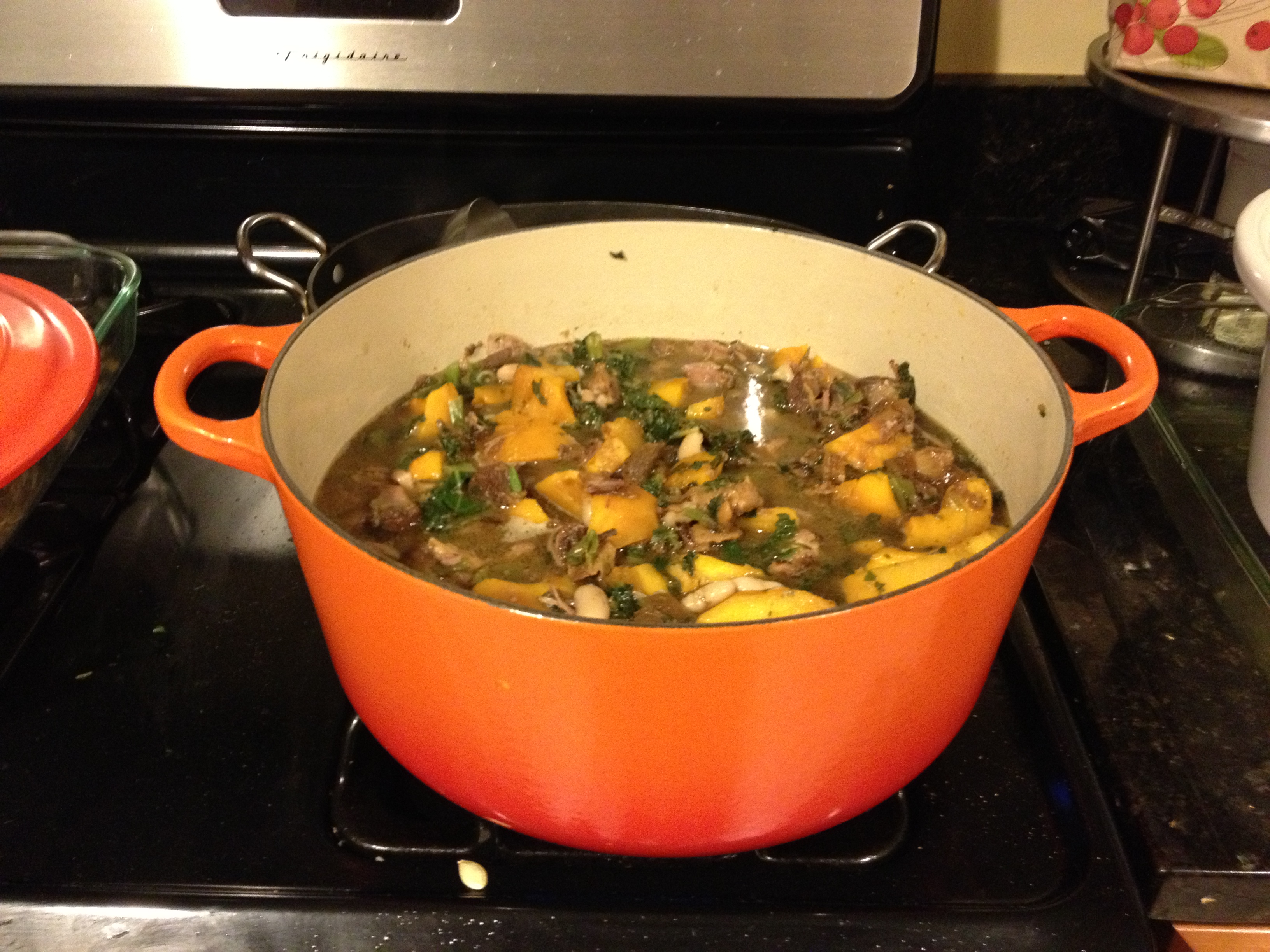 [Retrospective comment: Alas, I took no photo of the Best Pumpkin Seeds Ever.]
Things you should be aware of: I have access to crazy ingredients. My mom hunts wild mushrooms. She cans or dries a lot of them and gives them as gifts. I live in a metropolitan area with specialty food shops like Balducci's and Penzeys (where I get Aleppo pepper and most of my other spices). For the past three or four years I have put "fancy salt" on my wishlist for Christmas, so I have a collection of salts. I realize this is not normal.
Also, my almost-former-boss and longtime friend and ally Piers (whose imminent departure for a new job in France is the primary cause of both my recent sleeplessness and willingness to focus obsessively on a recipe that takes four days) said he thought it would be funny if I included not just the recipe, but also all the other stuff that was going on. Jim Chokey, I charge you with turning this narrative into recipe-file-appropriate form. Continue reading Lamb & Pumpkin Stew; Toasted Pumpkin Seeds