QR codes to me are roughly equal parts admirable and irritating.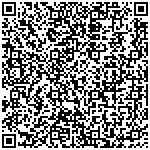 Admirable, because they are an elegant way to encode a lot of information in a small visual space. Irritating, because they are showing up all over the place, not always for a good reason.
I don't hate QR codes. (A lot of people hate them. I can't work up the energy for that.) Sometimes I even think they are cute (like this Heifer International example). I just wish they would settle down into a sensible standard that people know how to apply. Right now they're being thrown around all haphazardly, and it makes me crabby.
Here's my breakdown. There are a lot of other people who have made similar lists, like Terence Eden's (his is more technical); I'm not claiming to have some kind of last-word genius revelation here. Continue reading QR Codes: Uses and Misuses